Lankford Roofing & Construction LLC: Your Trusted Local Contractor for your Residential Roofing Needs
As your local Texas roofer, we understand how harsh our area's climate can be. This is why we offer multiple residential roofing options that will surely ensure year-long protection and comfort for you and your family. Our expert installers can install different types of shingles on any type of roof.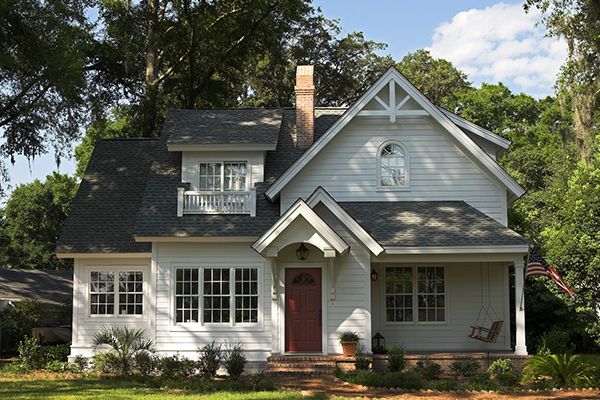 Your Residential Roofing Options
We are proud to offer the following materials for your next roofing project:
Composition Shingles
This roofing material is one of the most economical types of systems on the market nowadays. Composition shingles are mostly seen on steep-sloped roofs. Made from asphalt and fiberglass, these shingles create a three-dimensional look on your roof. For your roofing project, we are proud to offer shingles from top brands like GAF® and Owens Corning®.
Synthetic Shingles
For durability and aesthetics on a budget, we highly recommend synthetic shingles. These resemble classic materials like slate tile but without the maintenance. You can choose from a wide range of color blends for optimum curb appeal.
Stone Coated Steel Roofing Systems
If you want your roofing system to look like traditional wood shake or clay tile, you can choose stone coated steel for your roof's material. Since this is a material that has stone chips attached to steel, it offers superior protection against harsh weather conditions. This material is also lightweight, eco-friendly, and wind-resistant.
Standing Seam Metal Roofs
This type of roofing is composed of continuous panels that run from the ridge of your roof to the eaves. Instead of the seams being flush-mounted, they are raised. This design reduces weak points in the roofing system.
Contact Us Today to Learn More About Your Roofing Options
Lankford Roofing & Construction LLC has provided quality roofing since 1937. We are the ones you can trust for a hassle-free roofing project. Our roof replacement services in Denison, TX, and the surrounding areas cover replacement, repair, and insurance claims assistance.
To learn how we can improve your home, call us today at (903) 465-7677 (for Texas residents) or at (580) 920-1433 (for Oklahoma residents). You can also fill out our contact form to request an estimate.