Lankford Roofing & Construction LLC: Expert Fencing Services in the Texoma Region
Lankford Roofing & Construction LLC makes sure to provide customers with the best possible customer service and satisfaction in the roofing, contracting, and fencing industries. With close to a century of experience to look back on, our quality services are among the best in the industry.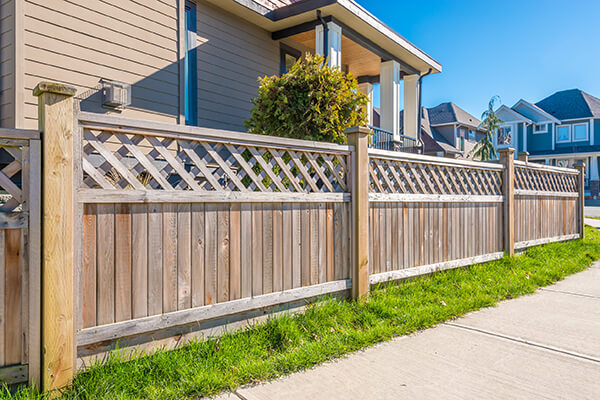 We have been in the fencing business for many years, installing and replacing old attractive, well-made fences for homes and businesses in the Texoma region. We understand that our customers want our products to last for many years to come, which is why we put our best foot forward from the start.
Your Deserve the Best: Quality Fencing Products
The fencing industry is a robust one, with new materials, designs and techniques coming out almost every year. Part of our company's long-term success comes from the focus we put into keeping up-to-date with the changes and improvements in the industry. That's why with every year, we are able to provide customers with wider and more attractive fencing products to choose from.
Fencing can serve a lot of purposes. Not only does it enhance your property's beauty, it can also provide better security and privacy for you and your family. It also has the potential to increase your property's value, which can be handy if you plan to sell your house in the near future. Depending on your lifestyle and budget needs, our fencing experts at Lankford Roofing & Construction LLC can help you choose the perfect style and material for your fence. Need fence repair services? No problem, we can do that too.
Call Lankford Roofing & Construction LLC for Fencing Estimate
We happily provide free onsite estimates, so don't hesitate to call us at (903) 465-7677 for Texas homeowners or at (580) 920-1433 for Oklahoma residents. You can also fill out the blank customer form on our Contact page. Our fencing workmanship is guaranteed to be better than what you can find elsewhere, and we strive to ensure your satisfaction.