As an Owens Corning Platinum Preferred Contractor, Lankford Roofing is proud to offer the full line of top-quality Owens Corning roofing shingles and back our completed installations with the best available manufacturer warranty. Our roofing contractors are excited to announce that Owens Corning has just released its 2020 Shingle Color of the Year, Pacific Wave.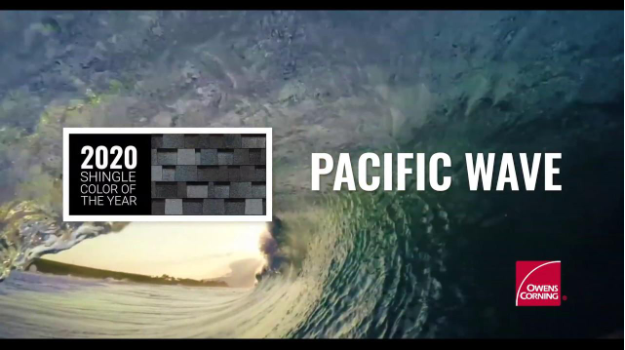 A New Take on a Classic Color
This isn't your average gray shingle. Inspired by the color movement of the Pacific Ocean, Pacific Wave features dark blues, rich undertones of grays and accents of pale blue that glisten and catch the light. Its unique color combination means Pacific Wave shingles look great on a coastal beach cottage or a traditional brick home in a suburban neighborhood. The color blend also pairs well with a wide range of accent colors, giving you numerous design options.
Strength & Durability That Last
Pacific Wave is available as a color option for Duration® Series shingles, part of the Owens Corning® Total Protection Roofing System®. Duration Series shingles feature patented SureNail® Technology with outstanding gripping power, which means strength and durability that can last for decades. This unique shingle design also features:
Breakthrough design
Triple Layer Protection®
Exceptional wind resistance
Limited Lifetime Warranty
Visualize Your New Roof
Do you need help visualizing how your home will look with Pacific Wave shingles? Owens Corning has many resources available to help you make the right decision. Its Design EyeQ® visualization software allows you to upload a picture of your home and experiment with all Owens Corning shingle colors. You can print pictures for reference, share on social media or send your selections to Lankford Roofing for an estimate. Whether you're looking to match your existing shingles or you want to try something new, Owens Corning and Lankford Roofing are here to help.
Lankford Roofing & Construction LLC is a local team of roof replacement contractors that has served Texoma residents for more than 80 years. To get a free estimate, call us at (903) 465-7677 or complete our online form. We serve homeowners in Durant, Whitesboro and nearby communities.